LiteCommerce:Registering a Customer Account
In order to become a registered customer at your store, the store visitor needs to register an account. The procedure is straight-forward and easy:
1. If the store uses 3-column layout, he simply clicks on the 'Register>>' button in the 'Authentication' menu box. If the store uses 2-column layout, he needs to select 'Your account' tab and click on the 'register here' link. The registration form will appear (Figure 6-9).
A customer account can also be registered during the checkout procedure (see the section
'Completing Orders'
for details).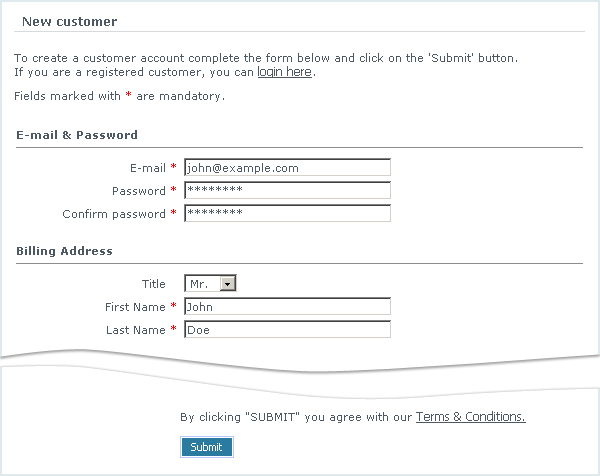 Figure 6-9: Completing customer registration form

2. There are two addresses, included into the customer profile: billing address and shipping address. If the shipping address is the same as billing address, there is no need to type it in twice. The customer can leave all the shipping address fields empty - then all the information will be copied from billing address. If the customer clicks on the 'Copy Billing Info' button, he can then modify specific fields only - like the first and last name.
3. The customer completes the registration form and clicks on the 'Submit' button as instructed. The customer account is created and activated automatically (Figure 6-10) and the registration confirmation is sent to e-mail address specified in the registration form. The customer relations department also receives an e-mail notification about new account registration.

Figure 6-10: 'Registration complete' message