X-Cart:QuickBooks
The most up-to-date, easy to use and powerful QuickBooks integration for X-Cart sellers is provided by Webgility, a leading provider of eCommerce integration software. Depending on the QuickBooks edition you wish to use, you can choose to implement an accounting system for your store based on the following Webgility's solutions:
eCC Desktop (for QuickBooks Pro, Premier, Enterprise, Point of Sale, and International editions);
eCC Cloud (for QuickBooks Online edition).

We recommend Webgility's QuickBooks integration solutions for X-Cart stores of all sizes.


To use your X-Cart 4 store with eCC Desktop or eCC Cloud, you will need to sign up for an account with Webgility so you can get access to the respective software solution and to connect your X-Cart store to it using a special module.
More info >>


The page below provides information about the old QuickBooks integration module by X-Cart team. This module provides a very basic integration and has many drawbacks and limitations.
What QuickBooks module does
The module QuickBooks enables you to export orders to IIF format (QuickBooks 2002, 2003).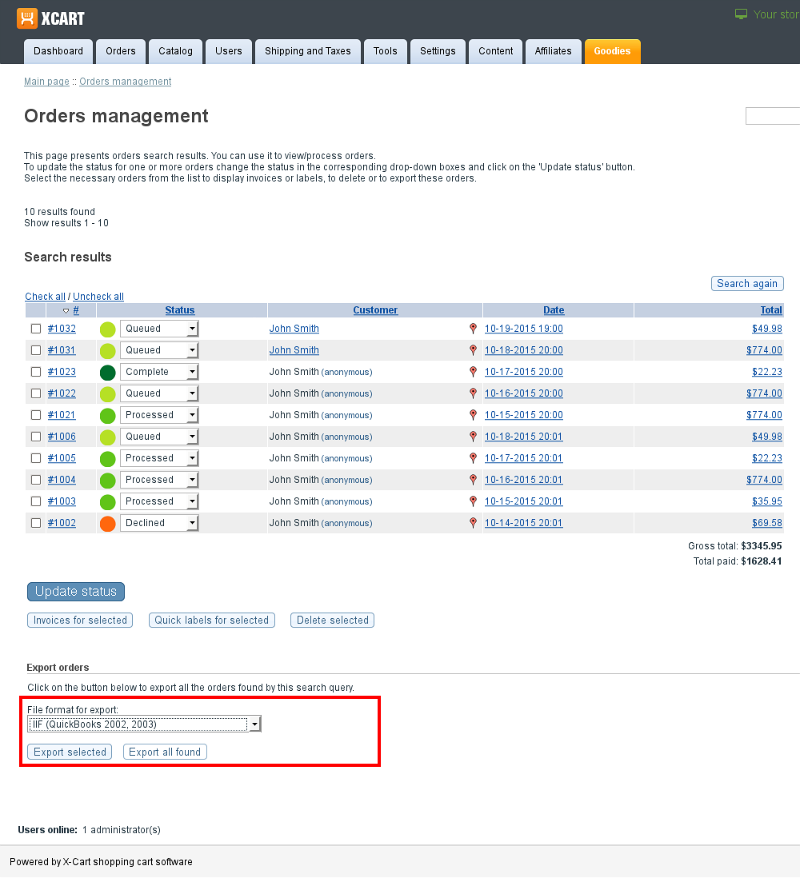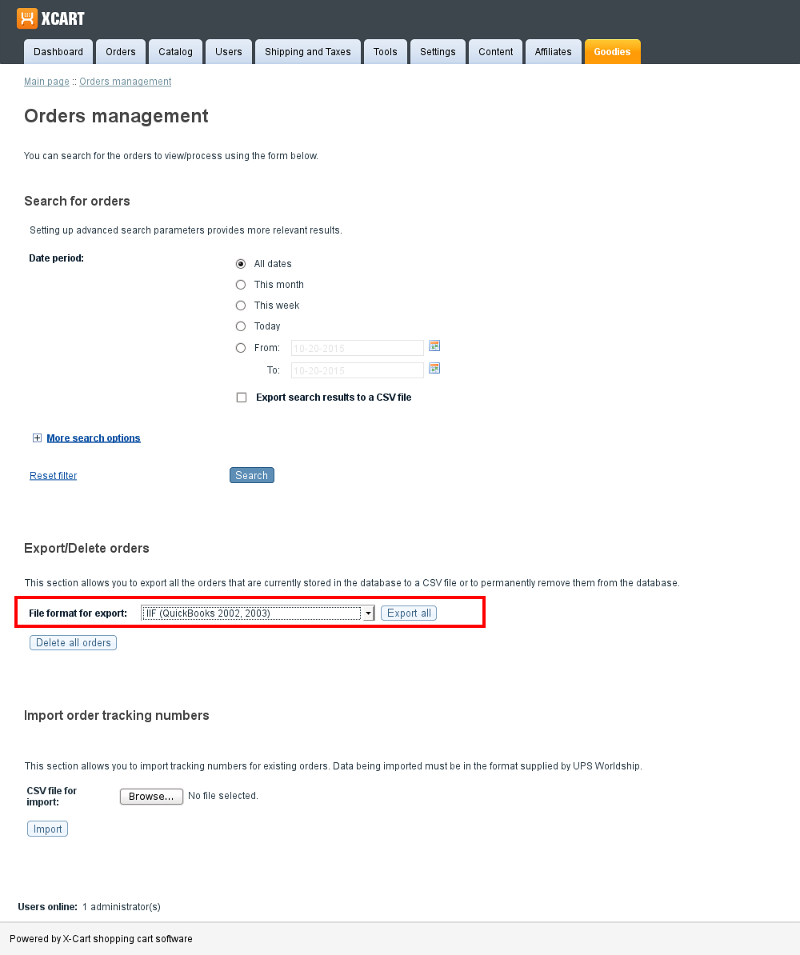 This module is available as a built-in module for all X-Cart editions. Id does not require installation and can be enabled in the Modules section of X-Cart Admin area.
Enabling and Configuring 'QuickBooks'
To begin using the module:
1. Enable QuickBooks module (Administration menu->Modules).
When the module is enabled, you can see QuickBooks options section in General settings/Modules options.
2. Adjust the module settings via General settings/Modules options->QuickBooks options: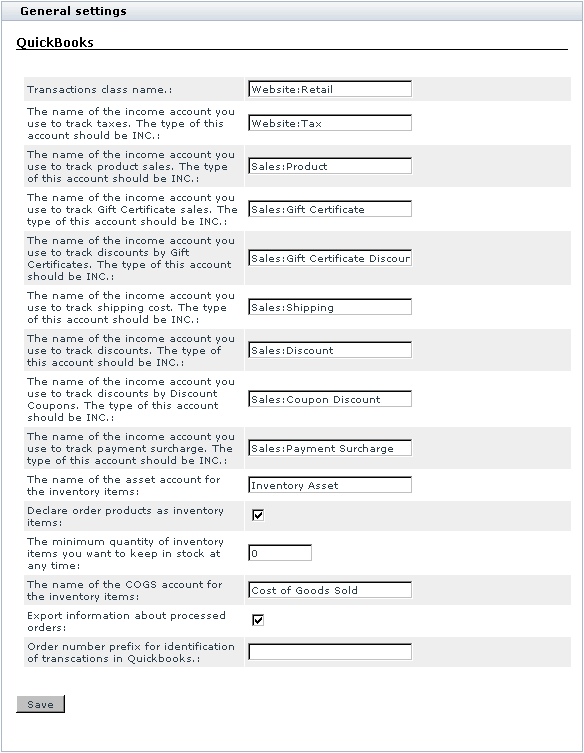 3. Click the Save button.
Troubleshooting
Quickbooks issue: 'payment mismatch' error
X-Cart 4.0.x-4.1.8
Affected versions: X-Cart 4.0.x-4.1.8
When importing the IIF file, which contains an order with several products partially paid with a gift certificate, into Quickbooks, we will get the 'payment mismatch' error.
The solution in this case is applying File:Quickbooks payment mismatch fix.txt patch.