X-Payments:Payment Details
On the 'Payments' page click in the line of the payment, which details you want to view. The 'Payment Details' page opens.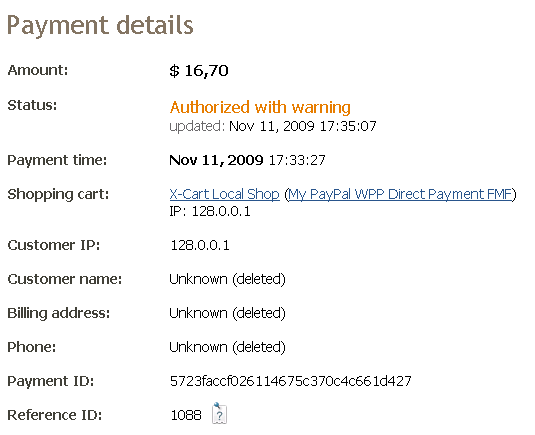 The 'Payment Details' page contains several sections. The main section contains general information about the payment. Below there is a 'Transaction list' section, which displays all the transactions which have been made within this payment.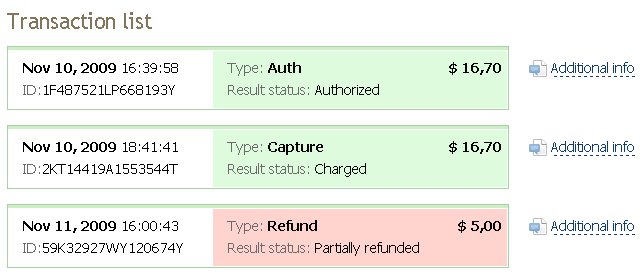 For example the image below displays a list of transactions for a payment, which has been partially refunded. First the payment amount was authorized, then charged, and them a part of the amount was refunded.
To see the response message on each transaction click